DEGREE
 |
First Class
BA (HONS) Art and Design (Industry) University of Leeds
MEDIUMS
 | Digital, Print, Etching, Riso, Paint, Collage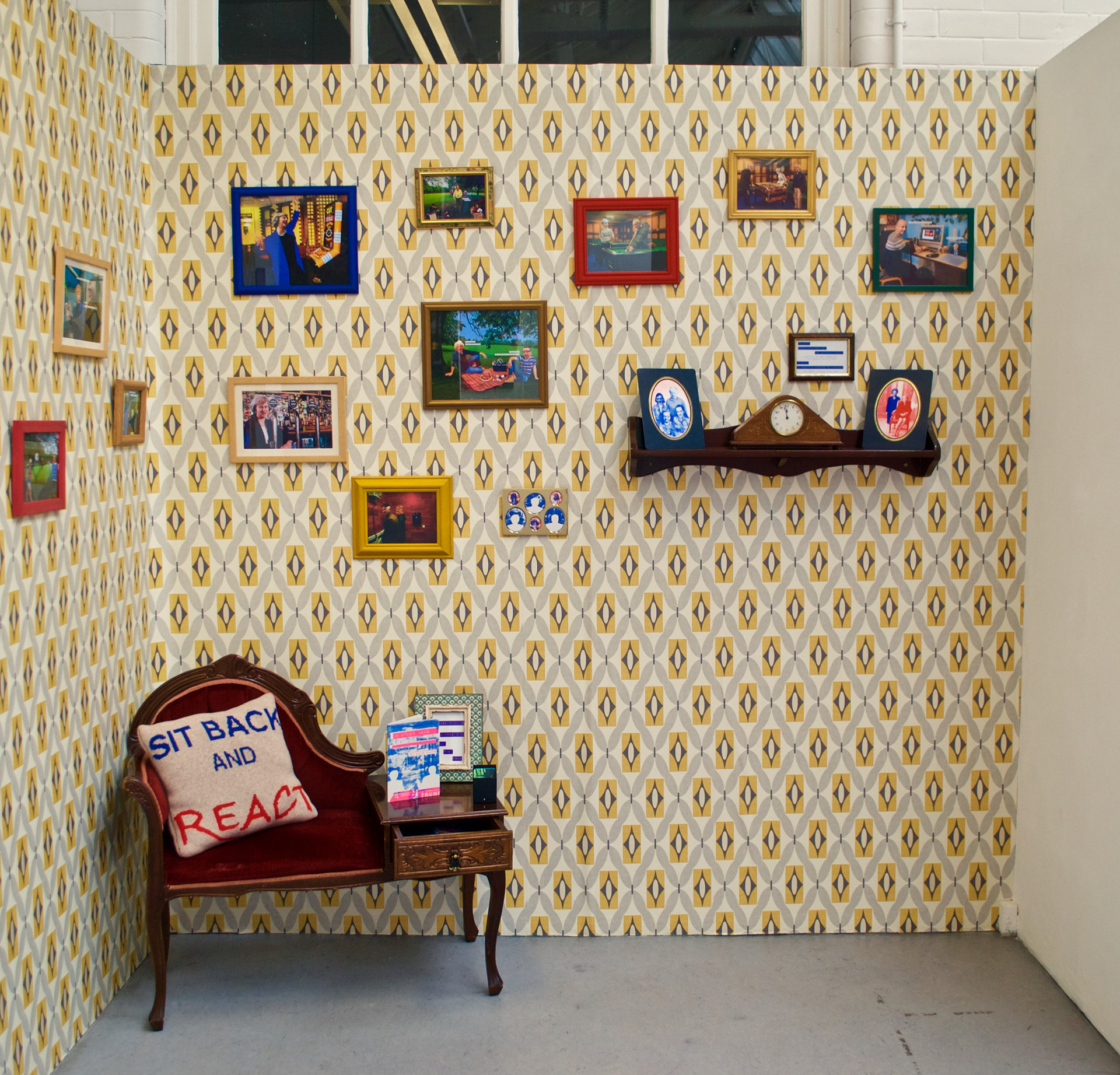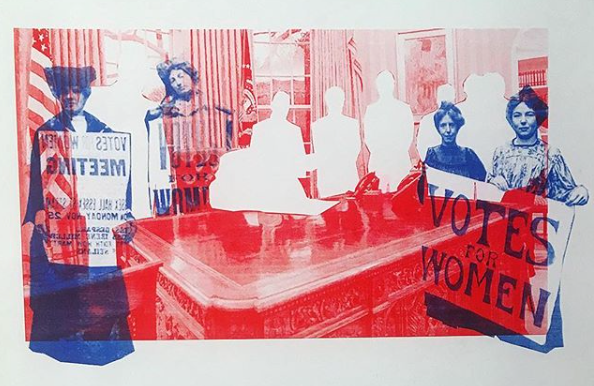 My own artwork takes on a range of different mediums. Initially I started out as a painter and printmaker, before moving on to digital collage and riso print. I work with themes of politics, feminism and place; focusing on the ever-changing news cycle that we face through social media. 
My practice brings together the political and personal in an attempt to explore how the former directly affects the latter. Inspiration comes from satirical representations of current political situations and research comes through analysis of recent news stories. I'm looking at DIY Zines as a platform to bring together text and image in order to challenge political, social and feminist issues. The use of image and text together contextualises my imagery; the zine allows me to include more factual layers of meaning to my work. The process of collage used as a means of layering disparate elements, reflects the accelerated pace of news updates in our media saturated society. Online news outlets place stories of horrific tragedy next to frivolous celebrity gossip, as if the two are equally important. Tactical games played by politicians are reported on with the same relevance as the devastating consequences of political outcomes.  
A sense of place runs through my work; imagery of the home and of identifiable places in Hull and  Leeds, are made jarring by the insertion of political figures, placing them directly into the prevailing daily situations that they affect. I aim to challenge the eye of the viewer by having a familiar and personal interior set up, which holds darker and more poignant political imagery within.
A Series of ETCHINGS OF HULL, PRE 'CITY OF CULTURE 2017'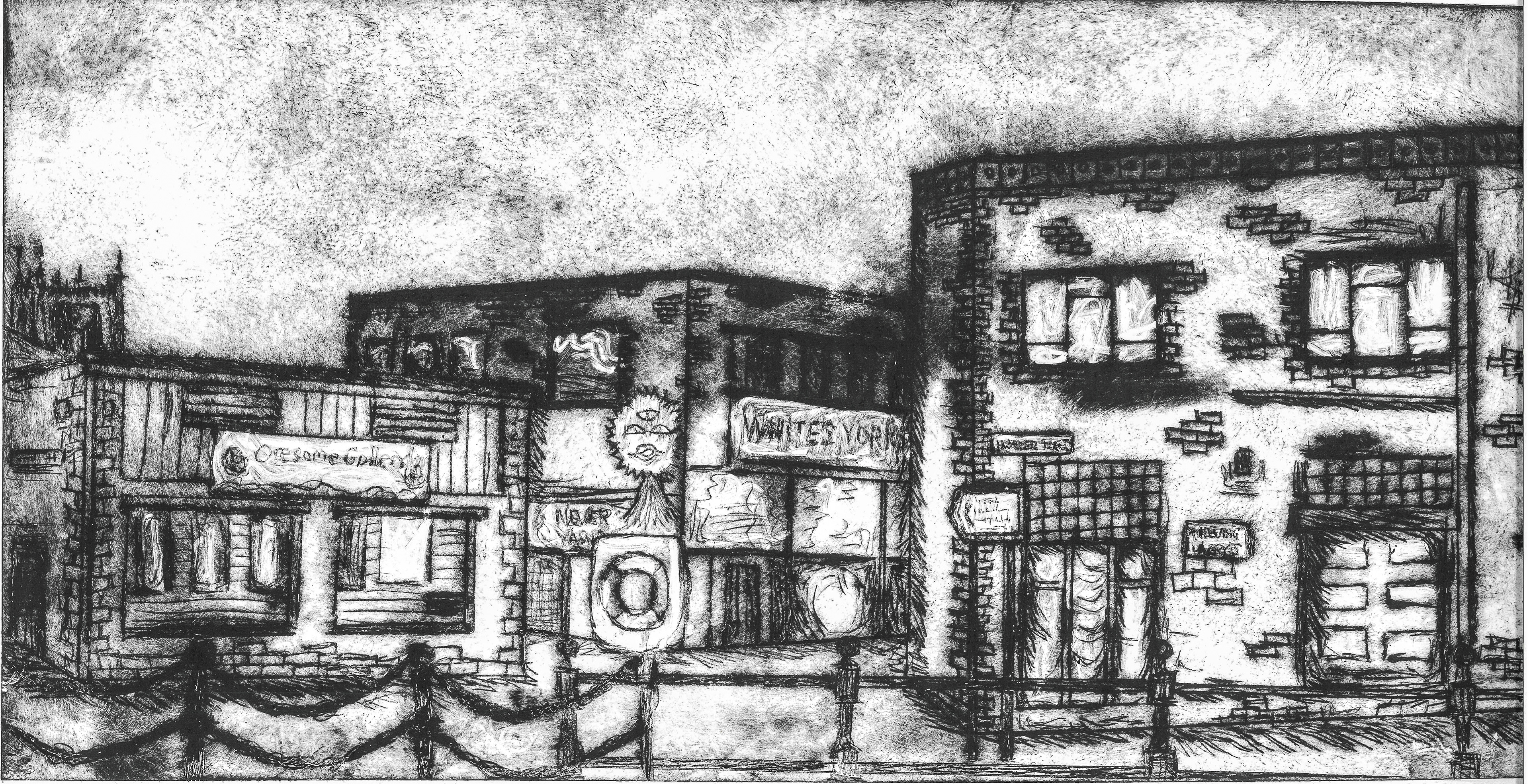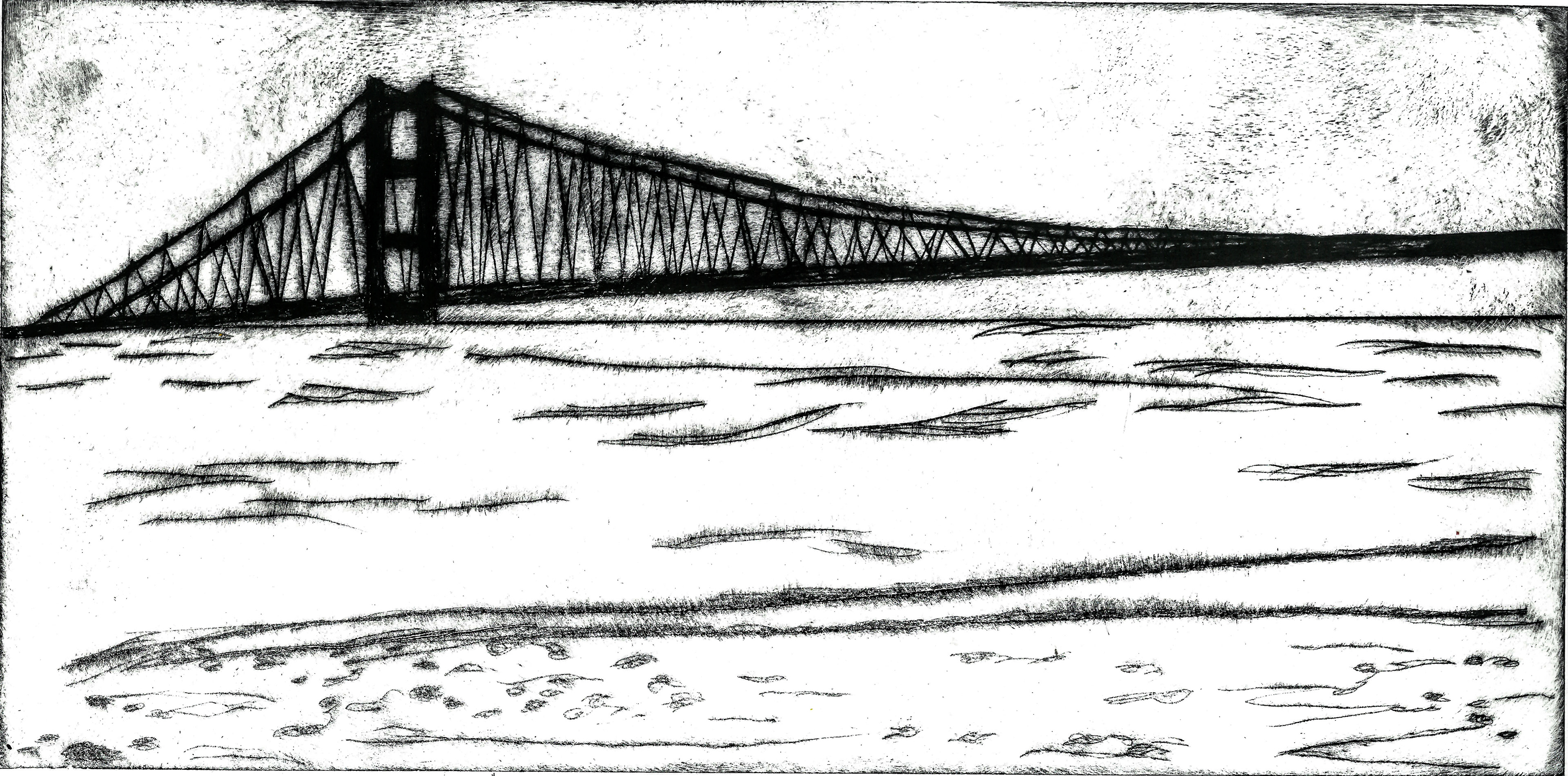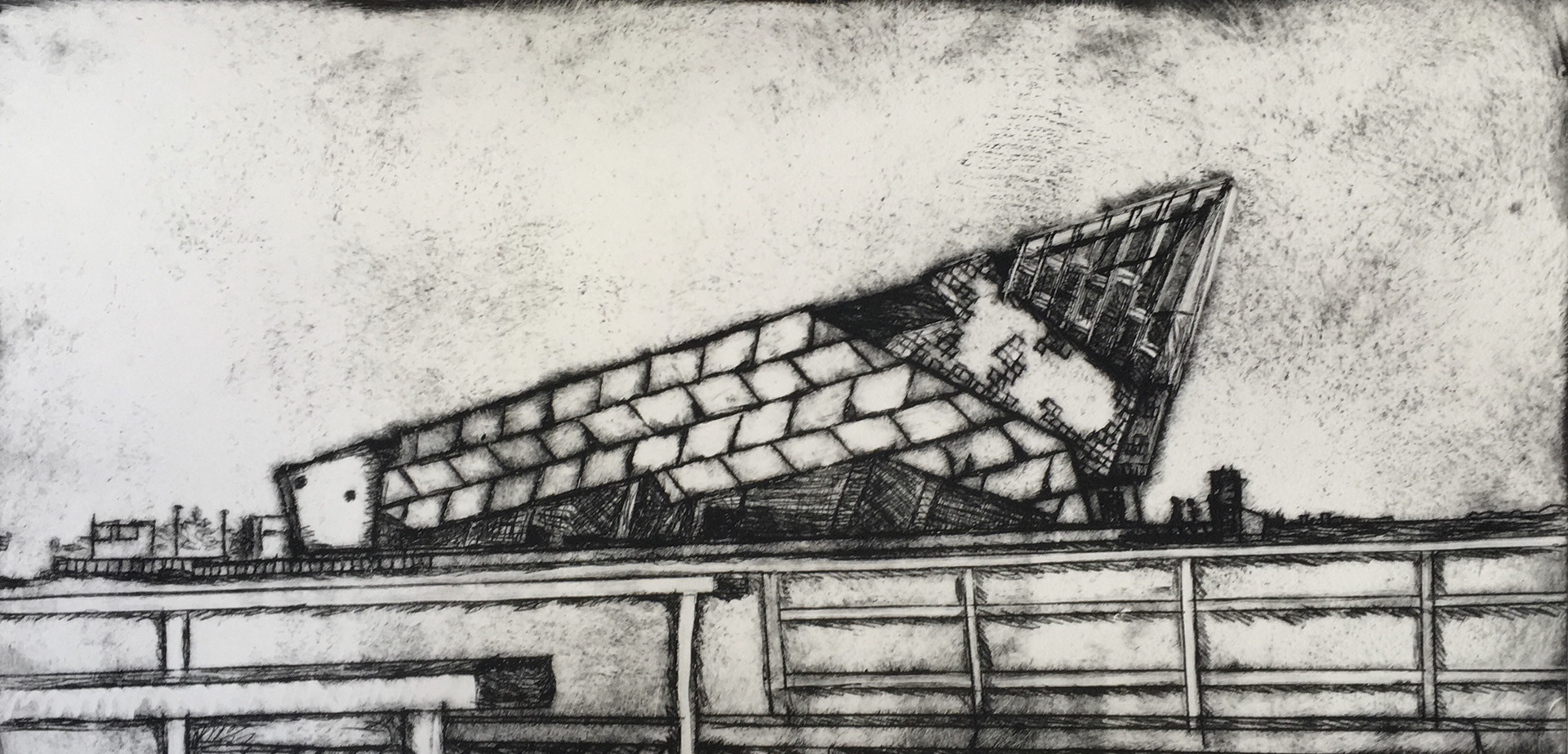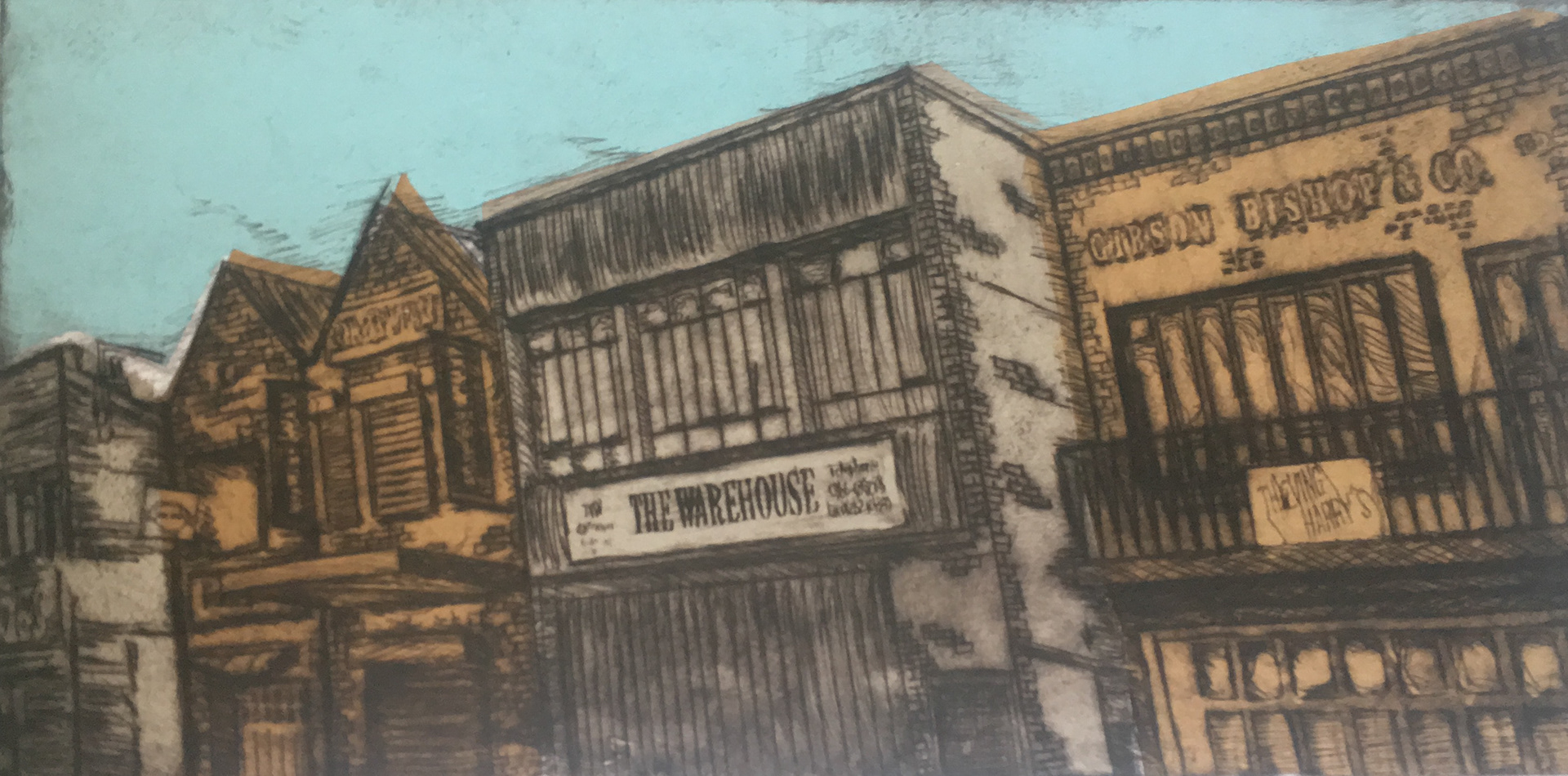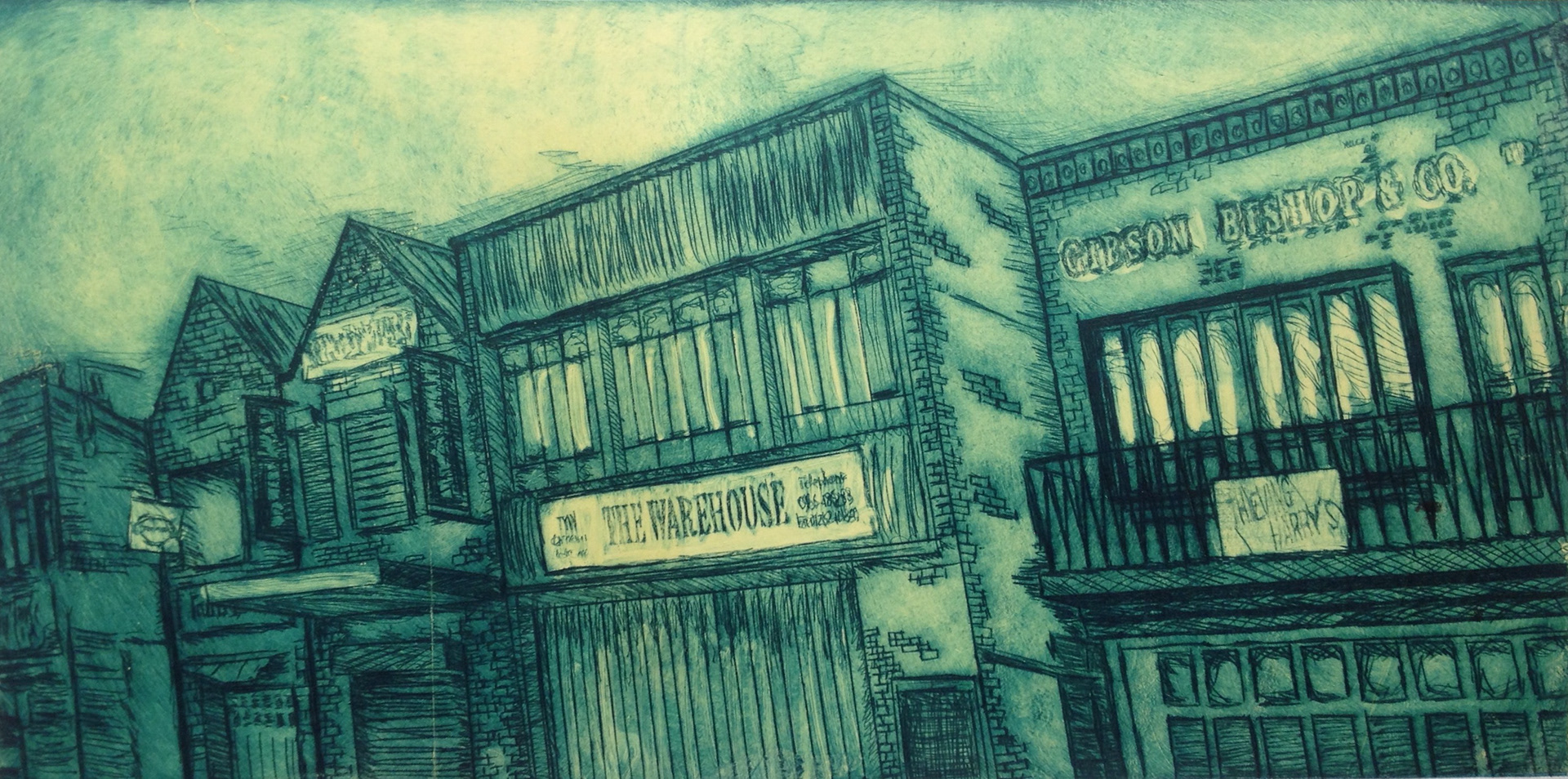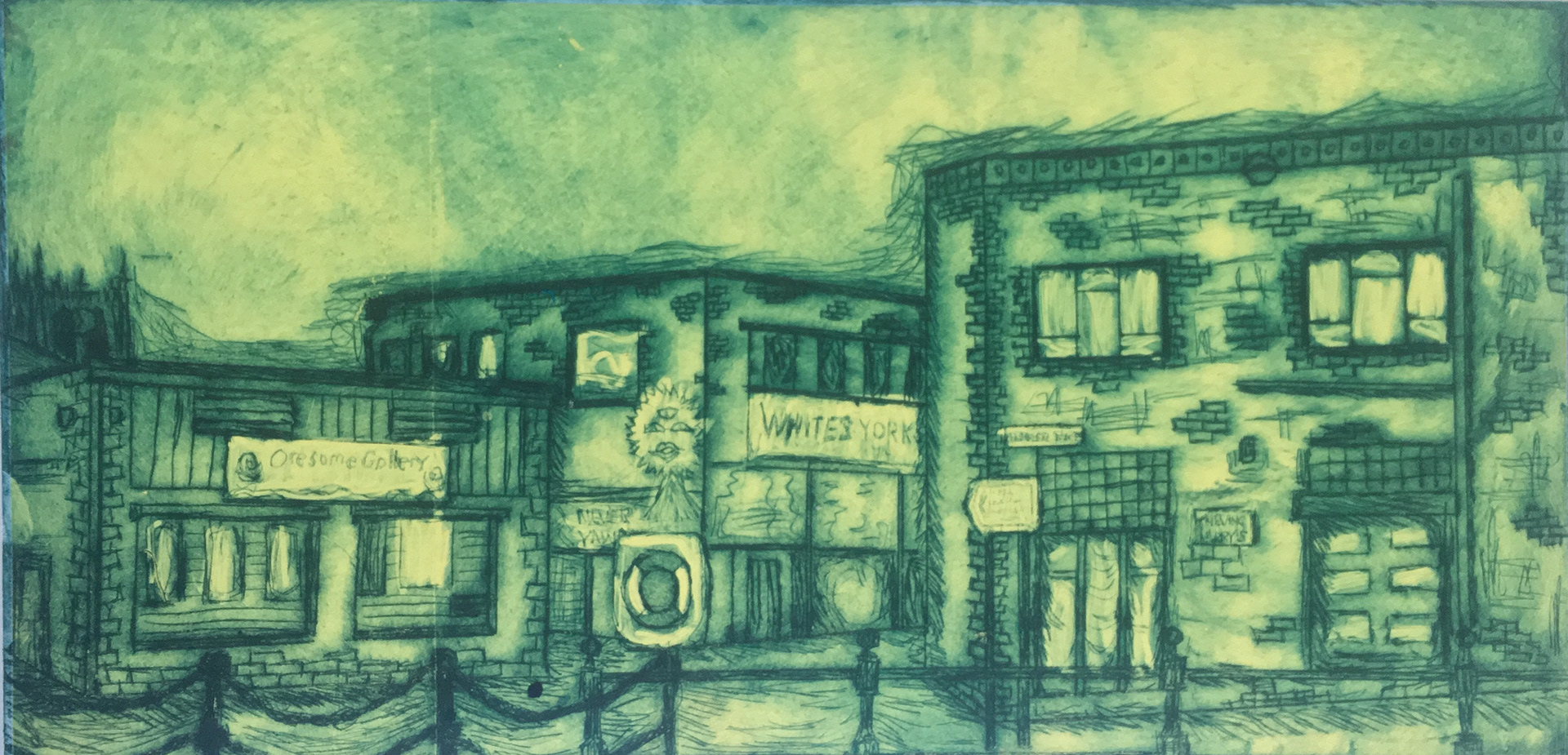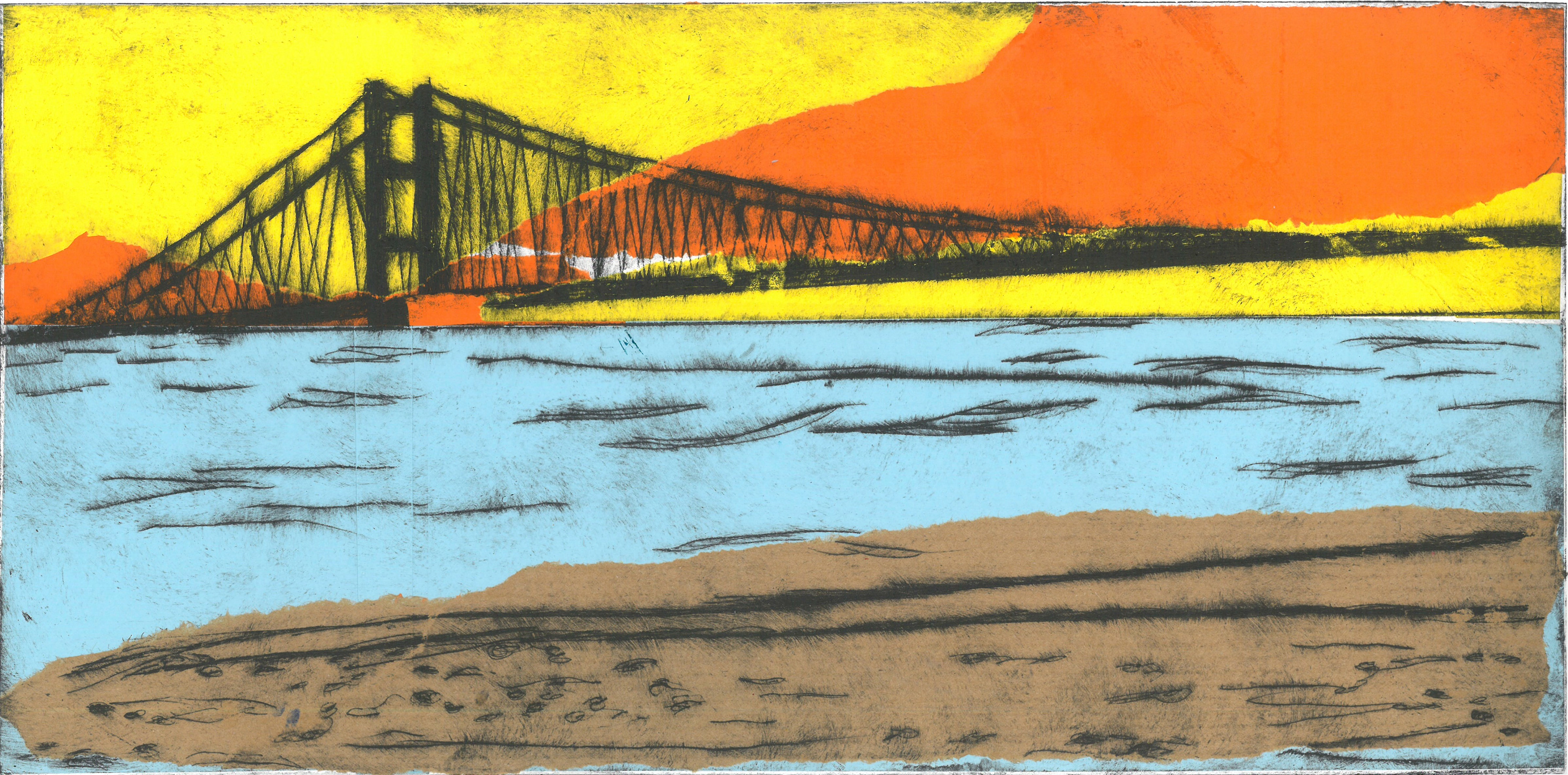 A Series of Digital Collage made with my paintings as the backdrop
​​​​​​​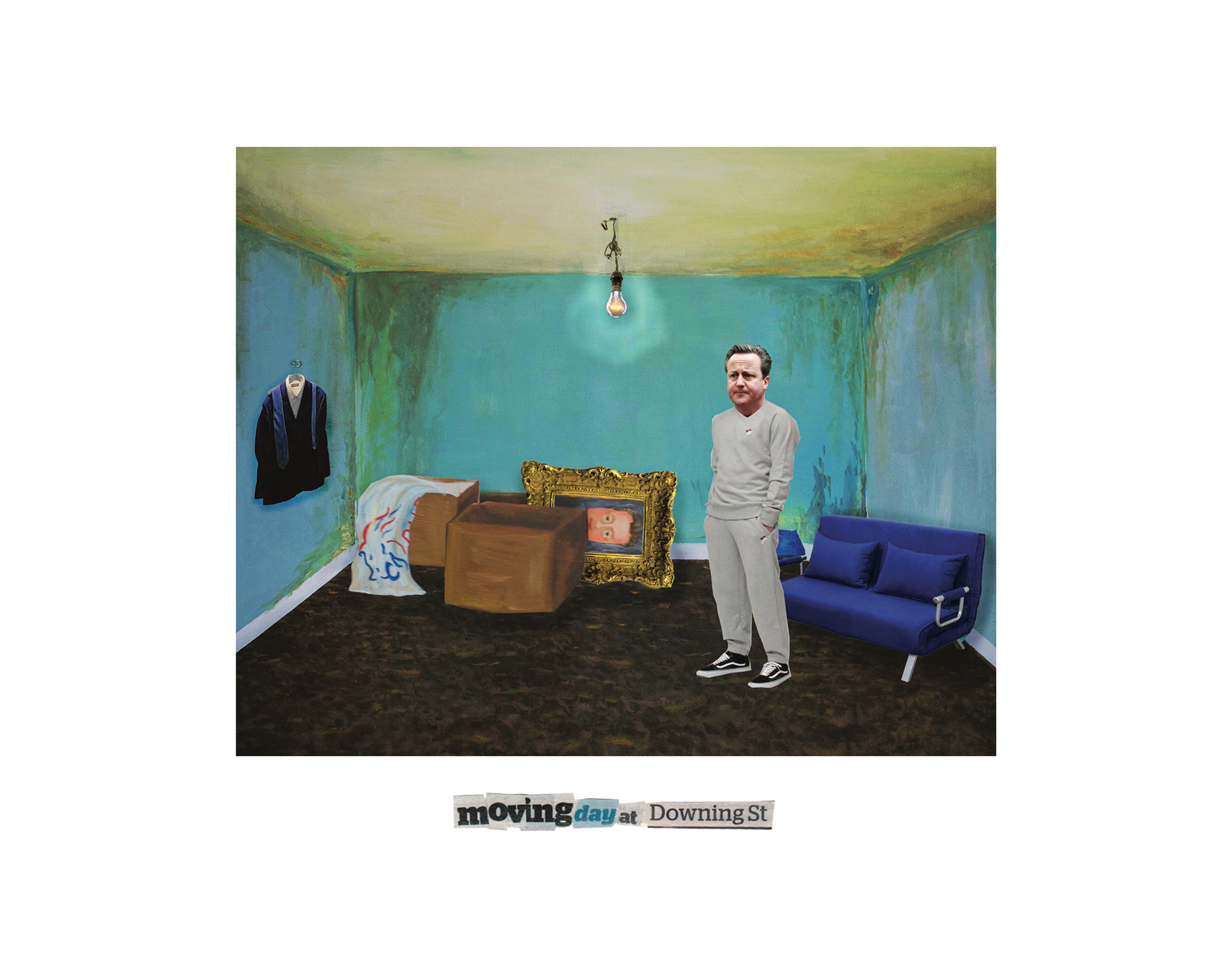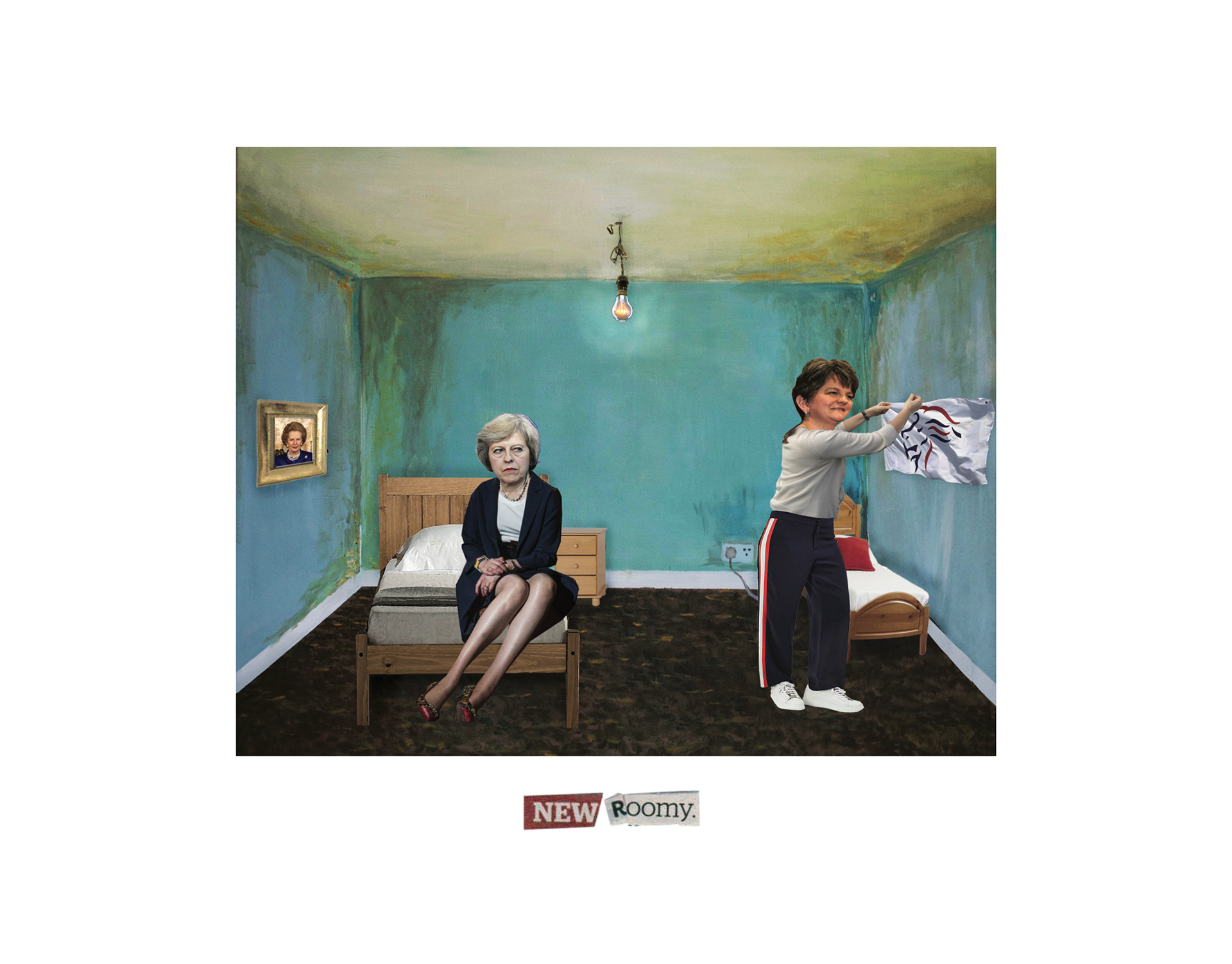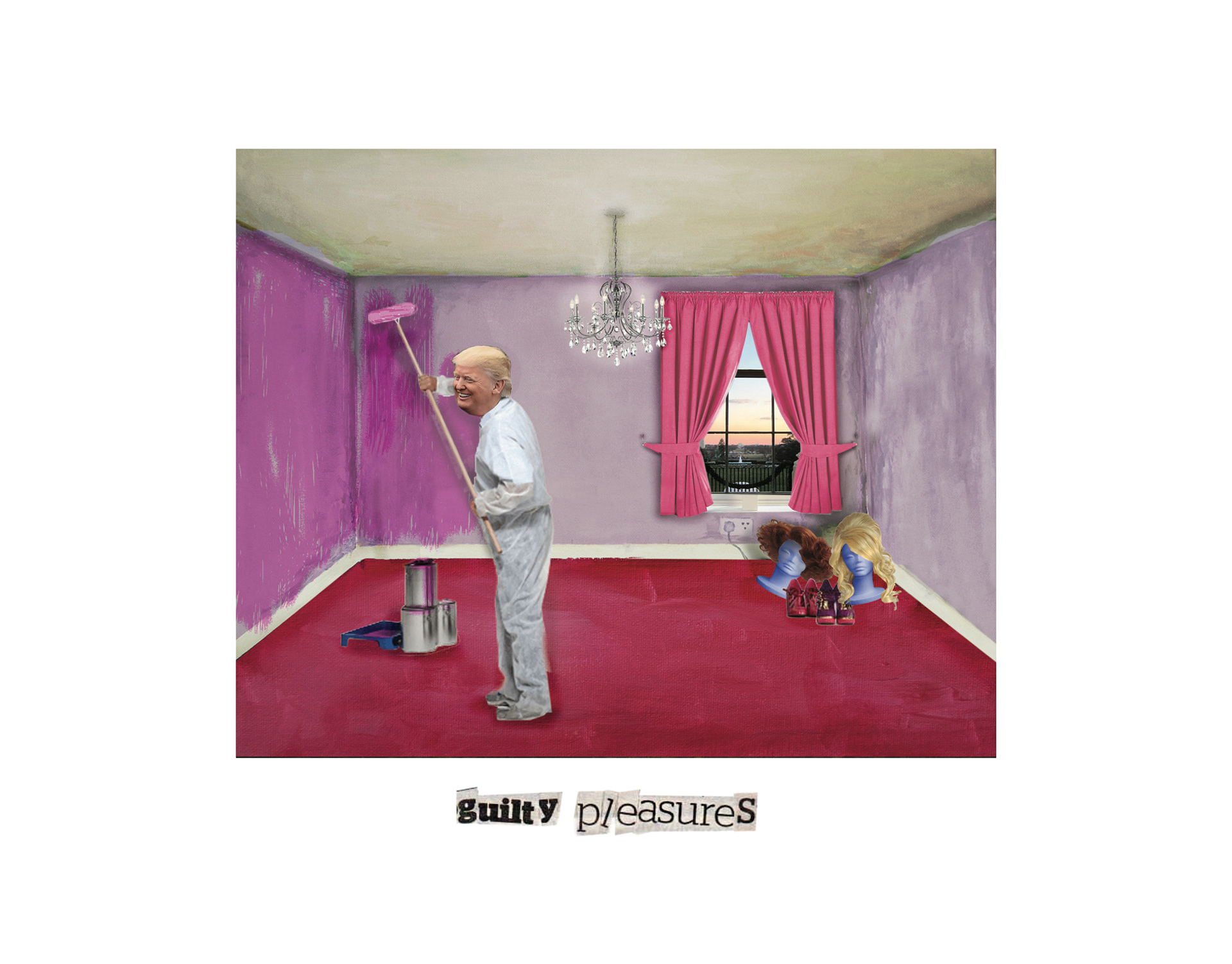 A Series of Digital Collage of prominent news from 2018